Complete Story

09/30/2022
News from FDA
Center for Tobacco Products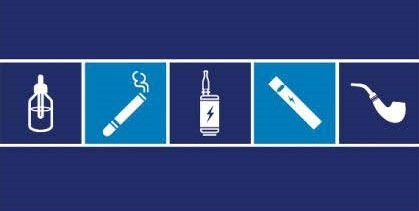 New Tobacco Compliance Webinar for Retailers
FDA's Center for Tobacco Products released a new Tobacco Compliance Webinar, "Tips for Retailers: Preventing Sales to Persons Under 21 Years of Age."
This webinar provides an overview of the various resources available to retailers that may help prevent the sale of tobacco products to individuals under the age of 21, focusing on age verification, internal compliance checks, and recommended training practices.
Specifically, the webinar focuses on following topics:
Tobacco 21 Age Laws (T-21)

Retailer Training Programs

FDA Training and POS Age of Sale Materials

Age Verification Systems and Technologies

Conducting Internal Compliance Checks

Hiring and Management Practices
Regarding proper age verification procedures, the webinar explains that acceptable forms of photo identification include the following:
Driver's license or other state photo identification card

Federally recognized Native American tribal-issued photo identification

U.S. or foreign government-issued passport

Canadian provincial driver's license or Native American/Norther Affairs Canada ID card

U.S. Citizenship and Immigration Services Employment Authorization Card (I-766 Work Permit)
The webinar also covers recent updates to federal law for tobacco products containing nicotine not derived from tobacco. After July 13, 2022, a non-tobacco nicotine product can only be legally marketed in the United States if it has received a marketing granted order (MGO) from FDA. Without this MGO, a product is in violation of the law and its manufacturer, retailer, distributor, or importer may be subject to FDA enforcement.
To watch the FDA webinar, click on the title link below:
Tips for Retailers: Preventing Sales to Persons Under 21 Years of Age
Visit the FDA website to see more Tobacco Compliance Webinars.
OWMA members, you are encouraged to share this information with your retail accounts.
---