09/05/2023
We Card Awareness
September 2023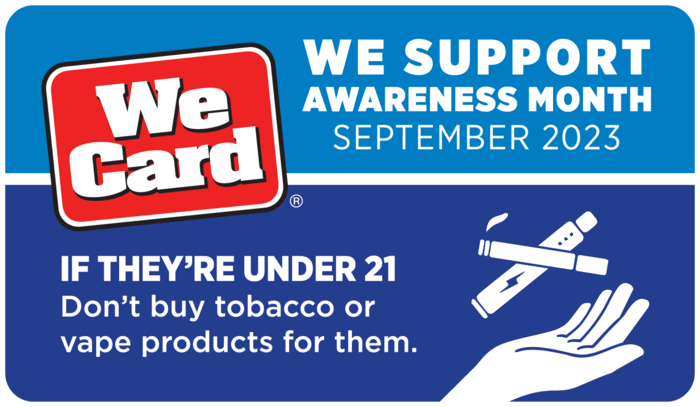 September is We Card Awareness Month, making it the perfect time for retailers to train or re-train employees and raise awareness of the U.S. Food and Drug Administration (FDA) regulations and state law compliance. The We Card Program, now in its 28th year, is highlighting steps retailers can take to make sure they're doing all they can to identify and deny underage purchase attempts of tobacco and vapor products.
Resources available through We Card include:
We Card materials (available to order) at www.wecard.org.
Award-winning training courses (Employee, Refresher & Manager) with gaming, role-playing and customer-cashier scenarios. FDA content & state law specific.
Download resources for federal 21-year minimum age law for tobacco and vapor products.
ID Check-Up, designed for single store operators, uses We Card mystery shoppers so store management can proactively assess if their employees are using their We Card training in real transaction situations.
OWMA members are encouraged to share these resources with their retail accounts and remind them about the importance of continuing efforts to successfully identify and prevent age-restricted product sales to minors.